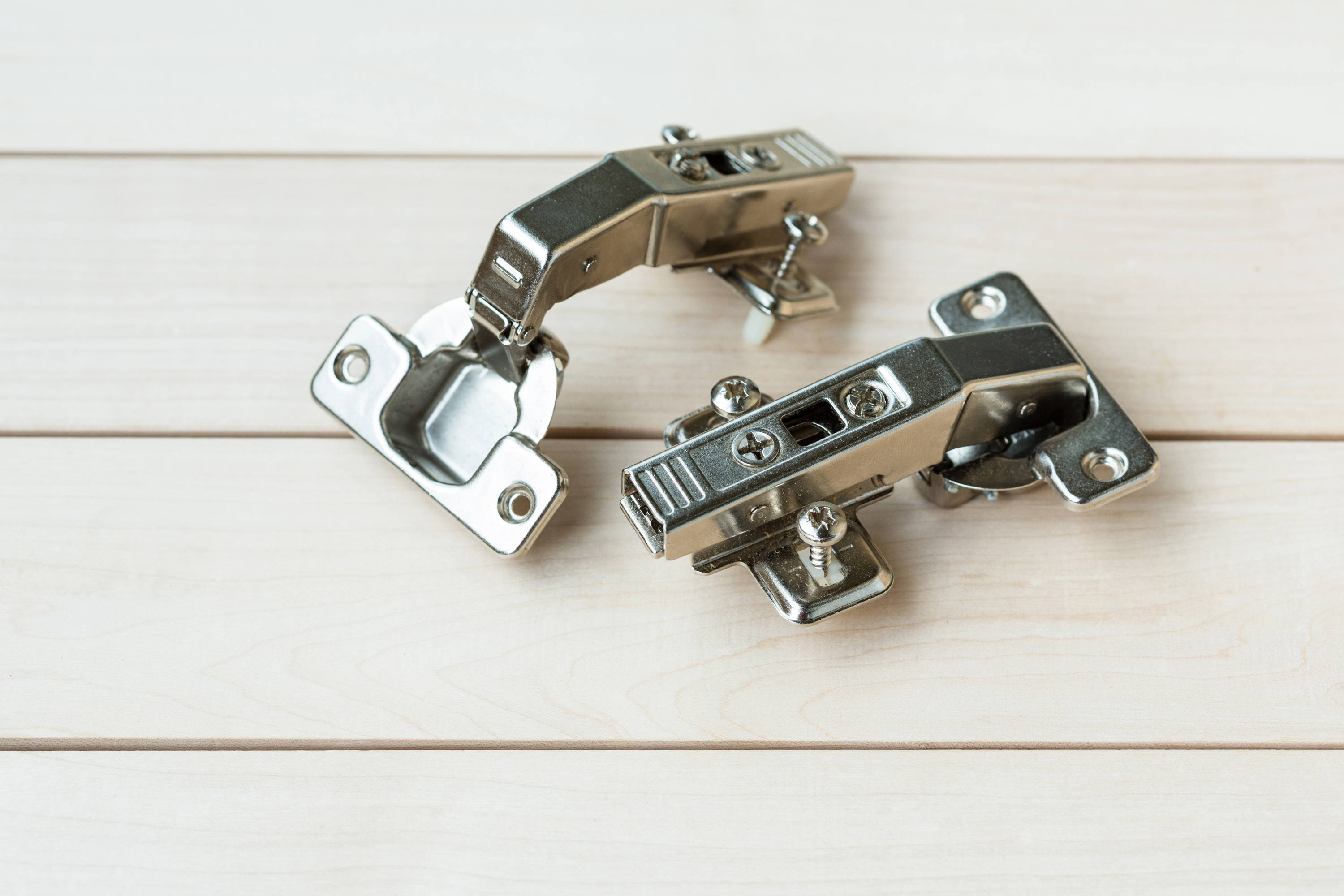 From sliders to hinges, handles to knobs, hardware is both what makes a vanity functional and what can give a vanity that extra special look. Join us while we break down how these pieces work, what is available to you, and how you can best utilize them in your home.
Sliders:
While older style wood and plastic slides are still available, nearly all modern drawers use either nylon rollers or steel ball bearings. With those come a variety of options including soft-close, self close, and push to open.
Nylon rollers are a more economical option and provide a smooth and soft movement being used typically with a steel drawer slide member. While they are low in cost, easy to install and are very functional, they do lack a firm rigidity, especially while fully extended.
Steel ball bearing, or precision ball bearing sliders, are made to offer a greater feel and fit compared to the more traditional nylon roller. The inward and outward movement is controlled usually by a hydraulic system. These sliders also allow for a drawer to hold more weight while remaining sturdy.
Soft-close is one of the most popular of sliders in the industry. It uses a hydraulic dampener that "catches" the drawer at a certain distance to closing, and then regulates the closure in a slow smooth motion. This function both helps with the noise of drawers banging shut, and increases the life of your drawer by greatly reducing the shock that it takes.
Both side and undermount options are available to you for sliders. Side mounts are the more economical option and can take up a little less space then undermount, both are easy to install, but undermount offers a much nicer aesthetic, as well as offering a variety of soft-close and self closing technologies. Undermount also often provides a much more rigid drawer on extension, while side mounts tend to wobble slightly when extended.
Hinges:
There are three main types of hinges; Concealed, Semi-Concealed, and Exposed. Depending on what style suits your needs you may want to first find out if your vanity is face framed or frameless.
Concealed:
Concealed hinges or "European Hinges" are very popular and are used in both framed and frameless construction. The concealed refers to the hinge being completely unseen when the doors are closed. Typically, they have a mounting set that is attached to the inside of the cabinet door, and then a circular mortise or hole that is drilled out for the other part of the hinge to sit in. This mounting technique is popular both for the look it provides and for its versatility, offering a wide range of openings for the doors, ranging from 95-180 degrees. Most modern doors use these hinges and they are easy to adjust as well as install.
Semi-Concealed:
Another popular hinge, these have a piece of the hinge sticking out the side when the doors are closed, usually adorned with a decorative piece. Used much more frequently on framed construction, these hinges have a more traditional look than their modern counterpart.
Exposed:
Exposed hinges are most commonly used solely as a design choice. If you are looking for something rustic looking or just want more detail in general, exposed hinges provide the functionality, but with the added decoration that is desired.
Handles and Knobs:
Choosing the handles and knobs for your vanity is one of the final important parts of the process. Most of the decisions made here will be your own personal taste. However, there are a few things to keep in mind. A common idea is to have knobs for doors, and pulls for drawers, the reasoning here is that it is much easier to open a drawer using your whole hand with a pull as opposed to your fingertips with a knob. Some drawers, especially your larger ones, may be quite heavy, and to just have your fingertips to open it, might be a little uncomfortable.
Another tip is to keep your cabinet and countertop styles in mind when choosing. Be consistent, and follow the lines with the rest of your design choices. A more curved look is paired nicely with some rounded handles, a more square or flat style will be accentuated with square contoured hardware.
When choosing your handles and knobs the finish should compliment the rest of your bathroom. However, don't feel constrained to matching your faucet, you have some flexibility, try out different looks and choose one that feels right for you.