CHOOSING THE RIGHT VANITY

Buying a vanity can be a difficult process. With so many different looks and styles to choose from it's easy to get overwhelmed by the number of options. Here are some things to consider when shopping for your vanity that can help make the decision a little easier.
MASTER BATHROOM
When buying for your master bathroom, it's important to remember that your vanity will be at the center of all your daily hygiene and beauty needs for you and your partner. Having a vanity with ample storage, and if possible one with a double sink, will provide adequate space for storing all your products and tools. Your vanity can either match your bedroom furnishings or be a stand-alone piece. Wall-mounted vanities can create the impression of more floor space, giving the room a more open feel when space is limited. On the other hand, free standing vanities have a more substantial look and may blend in with your décor a little easier.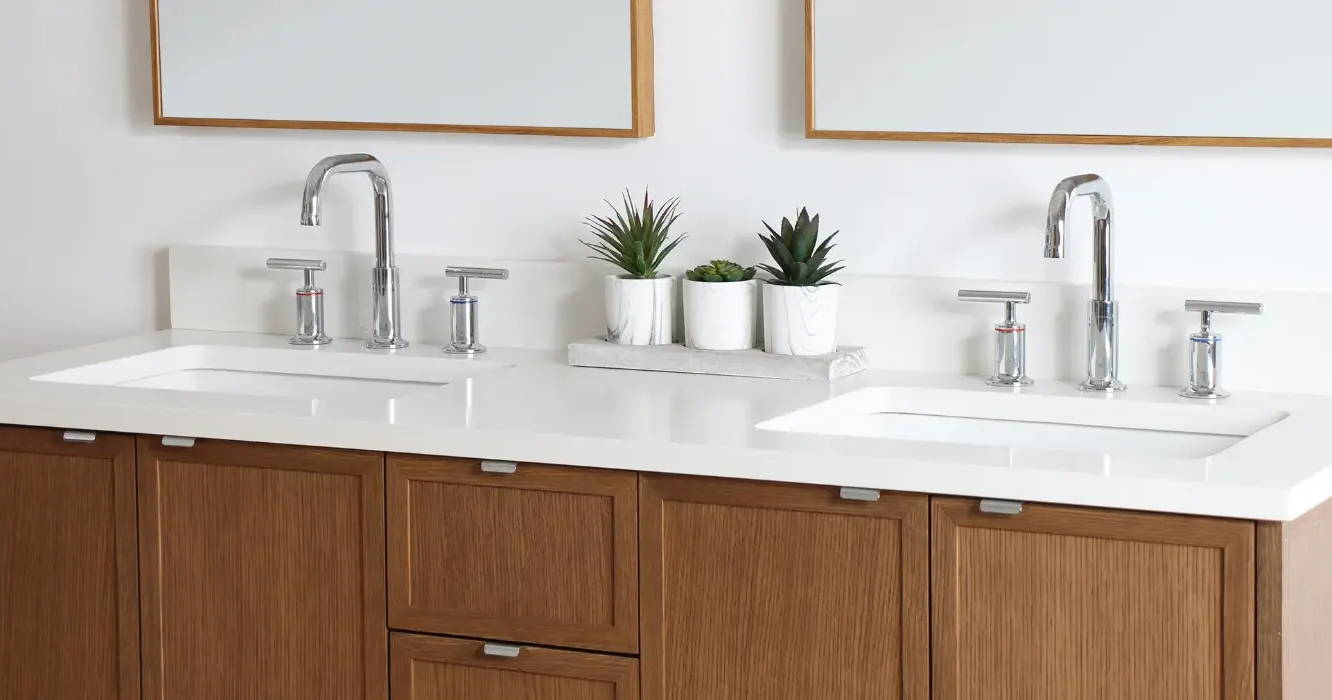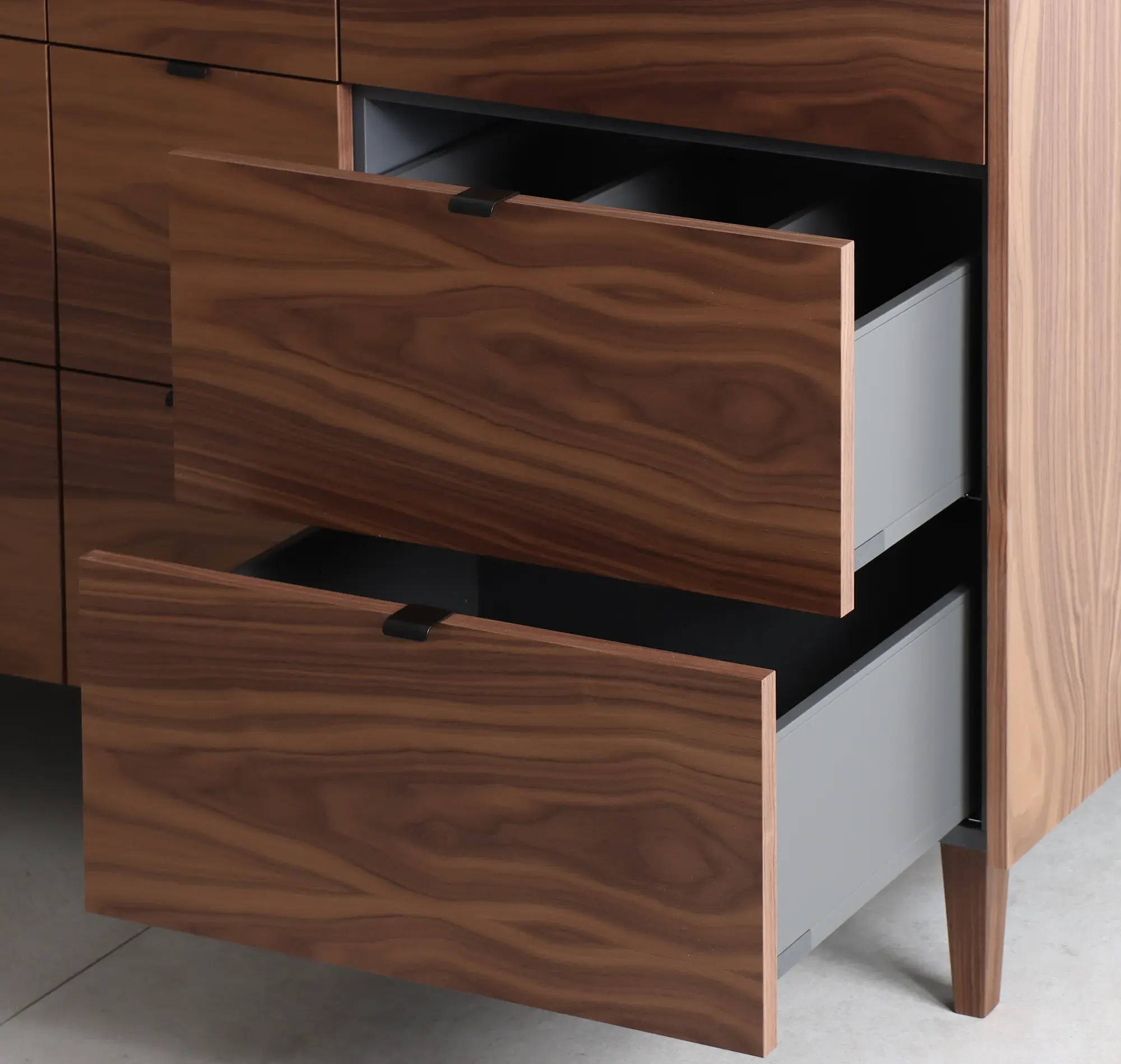 COMMUNAL/GUEST BATHROOM
When thinking about a hall or guest bathroom, which can be used by children and teenagers, countertop space and storage should be of primary concern. Choosing a vanity with more drawers over cabinets will help with the large amount of products that will be needed for such a bathroom. If the space allows, a 60-72" vanity is optimal, and if necessary, double sinks may come in handy. Make sure to prioritize durability in a countertop for this space.
POWDER ROOM

Powder rooms, which usually tend to be the smallest of bathrooms, will most likely only require a smaller vanity. Since such a room is typically not used for bathing, ample storage space isn't a concern. A single sink is usually sufficient, and the size of the vanity should be whatever size best fits the space. The style of the vanity can either compliment the house or make a more lavish and bold statement.