Towel warmers are a great addition to any bathroom, adding a touch of elegance and luxury, as well as the functionality of heat and comfort. There are a variety of electrical and heating systems associated with towel warmers. Here, we will explain those systems and help you find the option that will fit your needs.
TYPES OF ELECTRICAL CONNECTION
Just like most standard appliances, these towel warmers simply plug into a convenient wall plug. A bit of planning when renovating or building will help to ensure easy access to the plug and minimal amounts of excess cord lying around. Most free-standing towel warmers come with plug-in electrical connection, and while great in a bathroom, they are also a great option for around the pool or near an entrance where swimmers will be coming inside. This option is the least permanent installation, allowing for flexibility in where it can be placed.
PROS
Easy installation

Portable (unless mounted)

Low energy usage

Heats quickly
CONS
Visible wiring

Heating element can't be replaced - once element dies, the entire unit must be replaced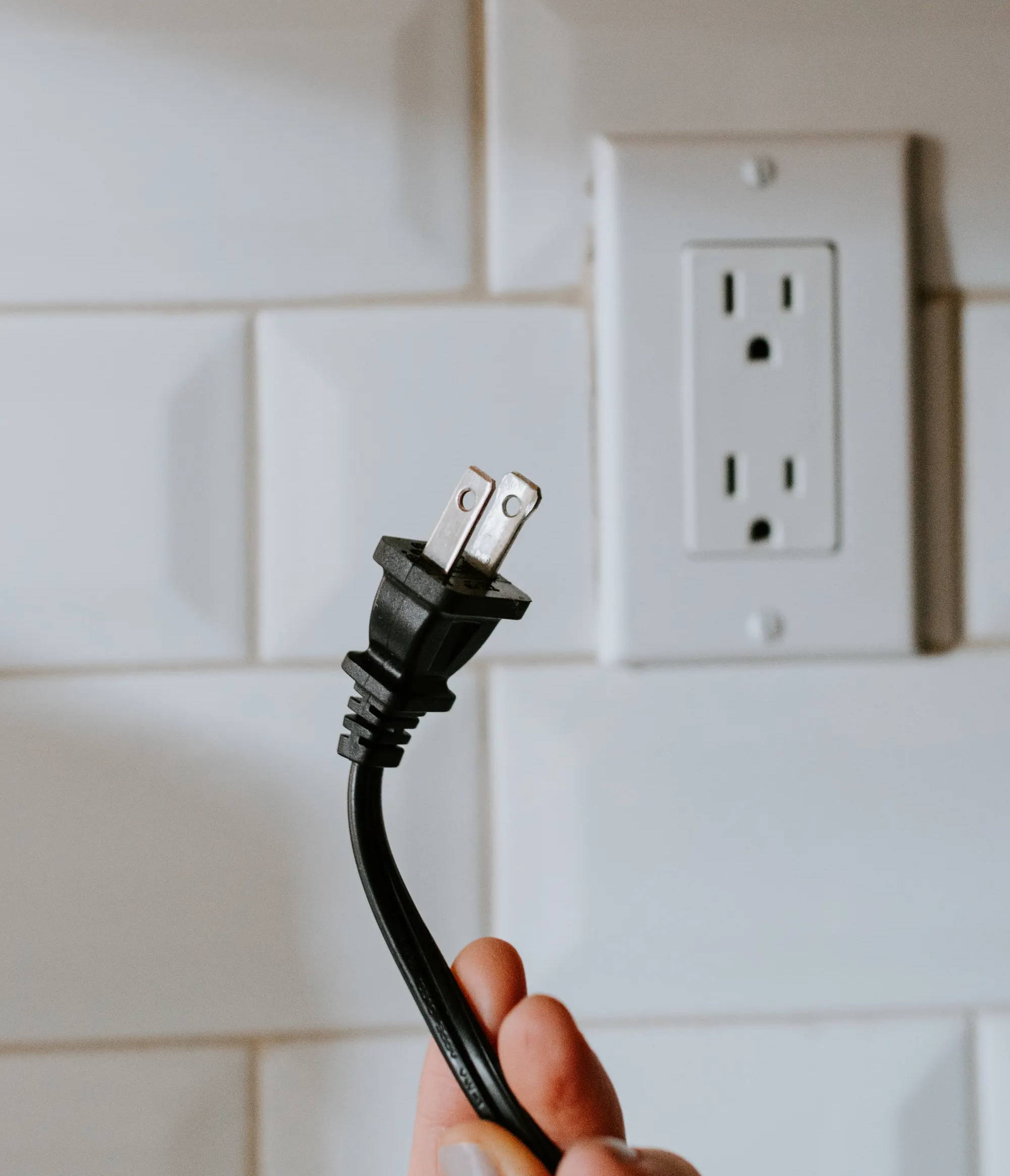 If you prefer a freestanding model with the option of moving the unit from room to room as needed, a plug in towel warmer may be for you.

Hardwired units are typically fixed to the wall and directly connected to your electrical panel. You should always have a certified professional install such a unit. These models typically come with an on/off switch and/or a timer for ease of use.
PROS
Sleek, no visible cords

Low energy usage

Heats quickly
CONS
Electrician required for installation


Heating element can't be replaced - once element dies, the entire unit must be replaced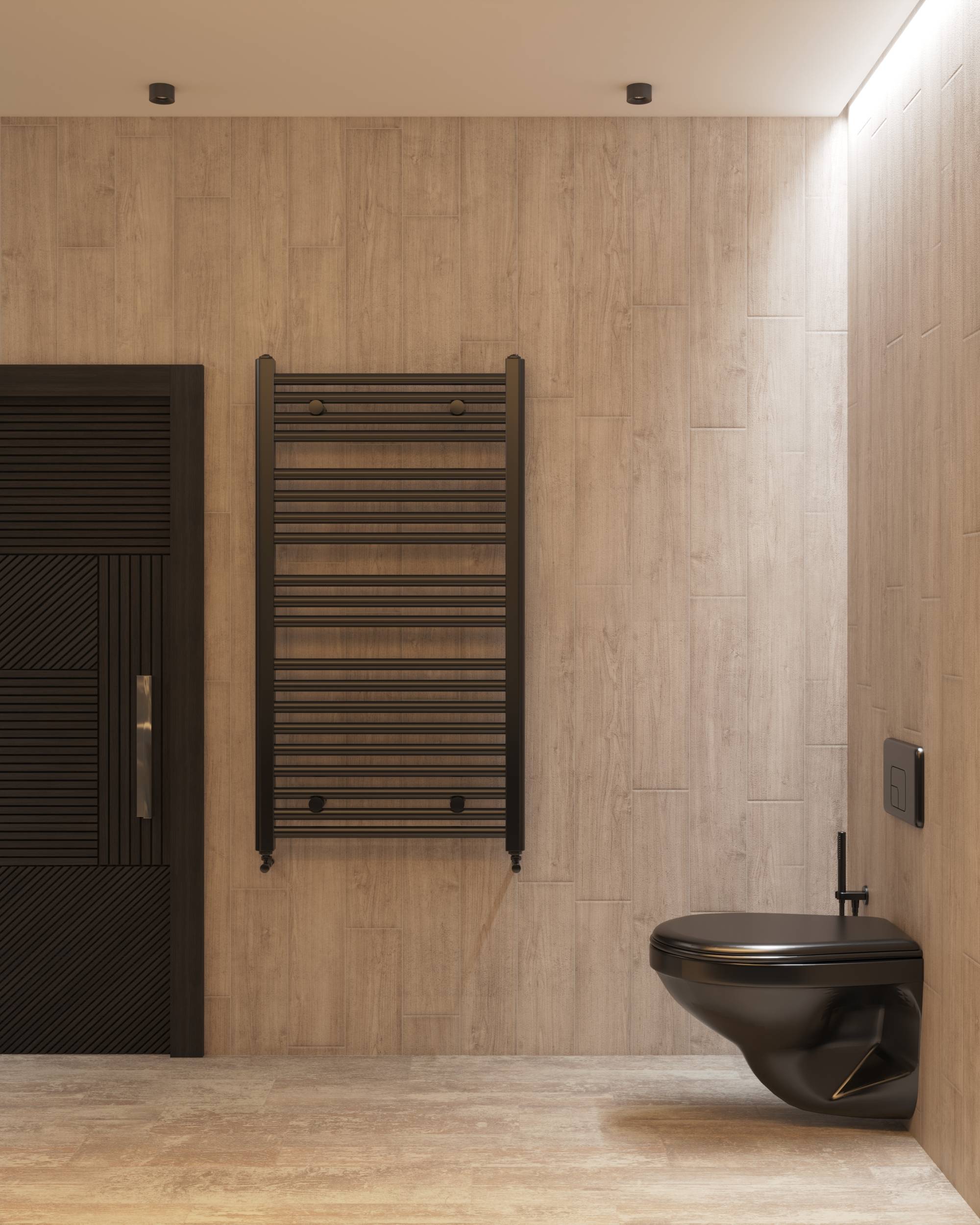 If you are looking for a permanent installation with a clean, minimalist look, a hardwired towel warmer is the way to go.

Hydronic towel warmers run off your home's liquid based heating system much like radiators do. Water runs through the bars of the towel warmer, providing even heat, while maintaining excellent energy efficiency. This requires a certain level of preparation and certainly a professional installer. Some units use a built in hydronic system using mineral oil that is stored within the unit.
PROS
Very energy efficient

No visible cords

Does not need to be installed near an outlet


Uses existing plumbing

Heating element can be replaced
CONS
Complicated installation, plumber required


Must be installed near existing plumbing, or plumbing must be rerouted

Slower to heat up
For an energy conscious, permanent installation, the hydronic towel warmer is the unit for you.

A great option for freeing up floor space.
PLUG IN
These towel warmers plug into any normal electrical outlet and are ideal for many bathrooms. The wall mounted nature of the product makes it a little trickier to install, but is certainly doable. Be sure to be cognizant of your bathroom layout as you will need an electrical plug near the desired location of the towel warmer. If possible, you can have an electrician add a plug during a renovation.

HARDWIRED
These units are wired directly into your electrical system, and quite often are the most difficult to install. We recommend that you bring in a professional to install these products.
This option allows for flexibility in placement. The unit can be moved across the bathroom as needed, from room to room, or even taken outside by the pool. A warm towel is never far with a freestanding towel warmer.
Freestanding units, which are always electric, don't require any professional installation. Simply plug in the unit and you're good to go.
SIZE AND STYLE
Towel warmers are offered in a vast array of styles, from traditional to modern, luxurious to minimalist, you're sure to find something to suit your bathroom's unique look. Towel warmers also come in many size options, allowing you to find a unit that is the perfect fit for your space.

When considering the size of unit you will need, think about how many towels will be hung on the warmer. For personal use with only one towel, a smaller model should be sufficient. For family use, consider a larger unit with more bars or racks to handle more towels.
EXTRA FEATURES
Towel warmers generally come with safety features such as thermostats and auto shut-off systems which help prevent the unit from over heating and reduce the potential for accidental burns. There are extra features to consider such as:
Timers - warm your towel precisely when you need it, and shut off when you don't

Wi-fi enabled control - use your phone to make sure your towels are warm as soon as you need it

Heated shelves - for a luxurious spa-like experience

Hooks or hanging racks - to keep robes near the heat source and lightly warmed